Acid-free and plasticizer-free assortment
Octafile supplies an advanced assortment of acid-free and plasticizer-free filing products. Our acid-free paper (Octaset) guarantees safe storage of your sheet music.
Please send us an email with your request:
info@octafile.com
---
Acid-free folders with dust covers. Available in sizes A4, B4 and A3
- Available in 11 brilliant colours
- Available in 225, 250, 300 and 425 g/m2
- Unsurpassed bulk and stiffness
- FSC certified
- Chlorine free bleached
- Acid-free
- Meets the most stringent requirement for archival use.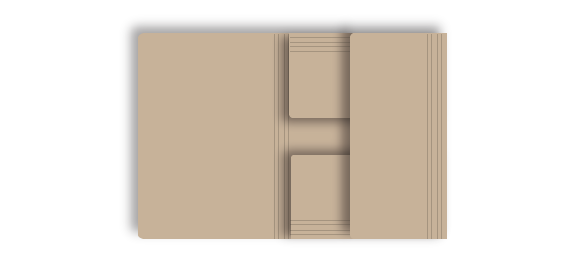 ---
Acid-free folders with fastening clips or pockets
---
Plasticizer-free pockets in several varieties and sizes
Octaset: Acid-free paper for permanent documents.
Octafile supplies the ideal off-white paper for sheet music: Octaset
Available sizes: A4, B4, A3, letter/legal/ledger-size, 9"x12", 255x360 mm..
Colour: off-white/ivory (whiteness CIE: 62)

Grammage: 80, 100, 120 g/m²

Opacity: 94%

Thickness: 136 µm

Acid free ISO 9706

Total chloral free (TCF)

FSC certified

PEFC, ISO 14001, Paper profile, EMAS

Permanent document

Package: 250 sheets per size

For price requests please contact us: info@octafile.com